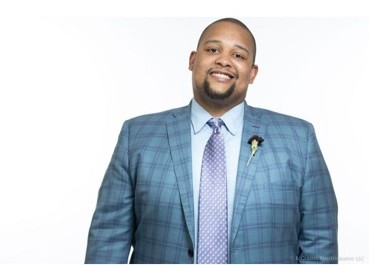 Project management is a job role that involves organizing teams and projects that have specific outcomes, time limits, and budgets. It's a big responsibility, but it's also rewarding. Successful project managers have the ability to see the big picture, allocate deadlines and resources, and prioritize risks. These skills help them turn intangible things like goals and values into real-world results that make a difference.
Planning
Planning is one of the most important project management roles because it helps to ensure that a project will run smoothly and deliver on its promises. It also allows a project team to clearly define its requirements, goals, and timelines.
Project planning is also a great opportunity to assess and mitigate risk. Knowing what risks to look out for is vital, as it can help prevent issues like resource shortages, reallocation of budget, and scope creep from occurring later in the project.
A solid project plan gives a team a framework that makes it easier to complete work on time and within budget. It also helps to ensure that all aspects of a project are covered, including the stakeholders, deliverables, and key milestones.
Execution
Project execution, also known as project implementation or simply "rolling up your sleeves,"  is the stage where you actually put all your planning strategies into action. This can be a daunting and tricky phase of the project life cycle, but it's essential to get right if you want your project to succeed.
The main challenge during the execution phase is ensuring your team stays on track with the outlined processes, tasks, and timelines. This is where good project management software comes in handy, as it allows you to centralize all of your communication, collaboration, and project details in one intuitive space.
Stakeholder Management
Stakeholders are the people who are interested in or influence your project. These include customers, employees, business partners, team members, sponsors, investors, and more.
A good project manager will identify stakeholders and gain an understanding of their expectations and views. They will then prioritize them using a stakeholder map and develop a stakeholder management plan.
This involves building relationships, delivering transparent communication, and resolving conflicts that arise along the way. Ultimately, it helps to build trust and reduce uncertainty around your project.
Controlling and monitoring
When it comes to project management, monitoring and controlling play a key role in ensuring that the project is completed on time, within budget, and with quality standards. This involves collecting and analyzing data and making changes to the plan accordingly.
The project monitoring and control process is the most active phase of the project life cycle. It helps keep the project aligned with its aims, which keeps the project on track and prevents any issues from occurring.
Top project managers use a variety of skills and knowledge to monitor and control projects. They also rely on leadership, emotional intelligence, and data analytics tools to assess project performance variables like schedule, costs, quality, and progress against the original plan.
Monitoring and evaluation
When it comes to project management, monitoring and evaluation are vital. It can help you identify and mitigate issues impacting your project scope, quality, timeline, or budget.
It also helps you optimize what you deliver and ensures that your team is able to work efficiently and effectively.
This can make a significant difference in the success of your projects. In fact, studies have shown that well-thought-out M&E processes are a significant predictor of project success.
Throughout the life of your project, it's likely that issues will arise. It's your job as the project manager to identify these issues and resolve them effectively.