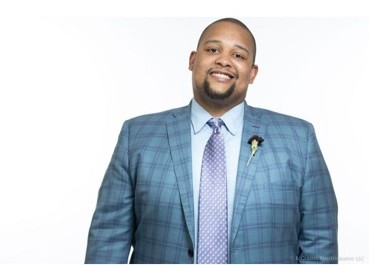 If you're getting into project management, it's best to understand the basics. There are four main components: phases, cost, technique, and structure. These will help you to develop your system of managing projects.
Structure
The structure of project management is a critical factor in the success of a project. It determines how people will be organized. When implemented, it can streamline efforts and reduce confusion and disruptions.
There are several types of organizational structures for project management. These include functional, matrix, and projectized structures. They vary depending on the needs of a particular project. Each has its advantages and disadvantages. Before selecting one, it is essential to understand the project's goals.
Functional organization is a type of organizational structure in which a staff is assigned a specific role. This allows a person to learn new skills as they move from project to project. However, this can be a costly endeavor.
Matrix organization is a hybrid of functional and projectized organizational structures. This allows a program manager to share resources with other managers in the organization.
Phases
Project management can be a daunting task. It is necessary to ensure that a project is completed on time and within budget. Luckily, the process can be broken down into several phases. These phases help streamline the overall strategy and avoid potential pitfalls.
The project planning phase involves setting up a detailed plan for the project. This includes defining the scope, tasks, deliverables, and costs. Also, this phase outlines the team members' roles and responsibilities. Clearly defined roles make it easier to work together.
The next step is to create a budget. Getting approval from stakeholders is critical during this phase. If there is a change in requirements, the project manager should take steps to minimize the impact.
Depending on the project, the execution phase is the most complicated. In this phase, the project team will start working on assigned tasks. They may also develop new processes or build tangible products.
Processes
Project management is a set of processes that enable an organization to meet strategic goals. It involves managing resources, acquiring approvals, and allocating tasks. A project can be managed in many ways, but the most important thing is to follow a structured and well-defined process.
The initiation phase of the project management lifecycle involves laying out the initial work orders, obtaining approvals, and organizing teams. This is the foundation of other processes.
The planning phase further elaborates on the scope and identifies the relevant activities. Using a process map, an organization can determine which processes to use. Similarly, the issue management phase allows for a detailed analysis of the effect of an issue on the overall project.
A comprehensive chart of the project management lifecycle includes all phases required to complete the project. For example, a streamlined process for buying cake supplies could be improved by reusing an existing baking method or finding a new supplier.
Techniques
Project management techniques are a set of tools that project managers use to ensure the successful completion of a project. They can help to mitigate risks, improve team focus, and create clear objectives and deliverables.
There are several types of project management techniques, each designed to meet specific needs. The most straightforward methods include estimating tasks and allocating resources. Others include scheduling networks, a work breakdown structure, and a Gantt chart. Each technique can help teams achieve their goals depending on the type of project.
The most traditional technique includes planning upcoming work and providing feedback. It also requires a clear understanding of what the project will involve and the roles of participants. A Gantt chart represents the project's schedule by showing bars representing task duration and activities.
Another project management technique is the Waterfall Technique. This involves planning and performing tasks in sequential order. During this stage, the project team must carefully control the project's progress.
Cost
A Project Cost Management Plan is a crucial part of the project management cycle. It helps monitor the project's progress and detect any deviations from the budget. When costs are uncontrollable, companies lose profit. Managing costs effectively is a crucial asset to any business.
Proper cost estimation techniques are essential to ensure the budget is allocated correctly. This will help avoid costly overruns on your project. In addition, cost aggregation is necessary to achieve a cost-performance baseline.
There are many ways to measure success. Some of them include performing a performance review. These reviews analyze the scope, quality, and schedule of your project. The most comprehensive reviews are the best ways to ensure that your project is on track.
For some projects, the cost of project management can be low. However, it is optional.