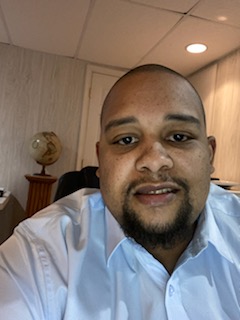 A vital part of the security process is implementing a comprehensive information security policy and a decentralized information security governance structure. After you've put these parts in place, the following steps involve monitoring and putting the proper security controls and measures in place. This article talks about a few essential steps that need to be taken to implement an information security policy and governance structure successfully. You can also find out how to put emergency response plans into action. And there's no better time than now to put them into place.
Putting in place a thorough information security policy
When putting together an information security policy, businesses should figure out who can access the information and who can't. It is vital to ensure that only authorized employees can access company data and information assets. Companies should think about the 3-2-1 rule when it comes to their backup policy. This rule says that there must be three copies of all data on three different types of media.
The best security policies should discuss what users can do and employees should do. They should also explain how employees should use company information. Also, they should use cable locks to keep their laptops safe, shred old documents, and clean up their workspace. Also, they should follow a policy about properly using the Internet. This policy should be made with the help of both staff and key stakeholders. Cybercriminals are good at taking advantage of human flaws, mistakes, and weak spots in digital infrastructure. A single slip-up can result in enormous financial consequences.
It's not easy to make a complete policy for information security. It has to cover everything about an organization, like how it is set up and how employees should handle information security. The policy should also be helpful, easy to find, and legally binding. Finally, it should be made with the help of all the essential people in the organization and be flexible and easy to change to fit its needs. So, how do you make an information security policy that covers everything? Here are a few essential things to think about.
Putting in place a structure for decentralized information security governance
Consider the following things when setting up a decentralized information security governance structure. First, security leadership is an important part. If security leaders have a lot of different responsibilities, a decentralized structure gives them the freedom to act without the organization. This article will discuss some of the most important things to consider when setting up a decentralized structure for managing information security.
If the CISO is in charge of security, he or she has the final say over what projects and policies get done. So, the CISO doesn't have much control over security projects. Also, there are gaps in staffing, which could make it hard to find qualified people to lead the information security department.
One of the biggest worries about decentralized information security governance is the organisation's structure. In decentralized models, subordinate units usually carry out policies, procedures, and standards. Because security isn't the responsibility of everyone in the organization, the structure is more likely to work. But not every company works best with this type of organization model. For example, some companies have a centralized structure for the security. But some types of organizations may be better off with a decentralized structure.
Keeping an eye on security
Cybercriminals are constantly changing and coming up with new ways to take advantage of weaknesses in infrastructure. Because of this, organizations need to be proactive about keeping an eye on their security posture. Organizations can stop a significant breach by implementing proactive measures and risk-analysis programs and reducing the costs of fixing the damage. There are many reasons to keep an eye on your cybersecurity. Here are some of the best reasons why you should do it. But if you're still not sure how to measure your security, keep reading to learn what you should be keeping an eye on.
The first step in figuring out how to measure how well your cybersecurity controls work is to figure out what your assets are. Next, list each control's key performance indicators and service level goals, and then give it a score. For example, say you want to find out how well network security controls work. In that case. Once you know these areas, you can set up a cybersecurity framework and process for each.
Building and testing security controls is key to making an organization safe and meeting compliance requirements. These controls comprise specific processes, procedures, technologies, and policies that reduce risks and meet compliance requirements. Organizations should often test their controls and look for any holes. Organizations can protect themselves from cyberattacks by putting these controls in place and testing them. And they can make their security better by using the best security and governance practices.