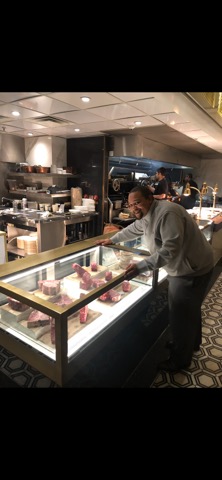 Big data, a recent explosion in digital information, has made it possible for managers to measure and know radically more about their businesses. This knowledge can directly translate into improved decision-making and performance. Using big data, organizations can get rapid insights into consumer behavior. That helps them engage with customers one-on-one in real-time and gives them the customer experience they're looking for.
IT business and management
As technology and global markets change at such a rapid pace, management practices are changing faster too. Companies such as Apple, Salesforce, Whole Foods, and the US military are embracing a management revolution, and thousands of smaller firms are doing the same.
The shift is not just a bundle of technology and management gadgets or processes but a coherent constellation of principles, practices, values, and beliefs. These have become the core of what's known as a "paradigm shift," in Thomas Kuhn's sense.
The new paradigm combines a different mental model of how the world works with a set of rules that enable people to work differently in the world. Breakthroughs occur when these principles, practices, values, and beliefs are implemented in a disciplined way to achieve business results.
IT Strategy
Companies rely on a huge amount of data—both structured and unstructured—to better understand their customers, track inventory, improve logistics and operational processes, and make strategic business decisions. Smart organizations have a big data strategy to effectively and efficiently store, manage, and process all that data and find reliable ways to extract value from it.
One of the biggest challenges facing businesses today is how to deal with massive amounts of data, especially the volume and velocity of information generated every day by devices, industrial equipment, video, audio, social media, and more. The variety of data types, the trustworthiness of sources, and other factors can make it difficult to sift through large quantities of raw data in search of valuable insights.
While the leadership team at the top of an organization is responsible for creating and implementing a data strategy, other stakeholders will have a role to play. Department heads, technology partners, and anyone else who uses or manages large amounts of data fall into this category.
IT Planning
Big Data is an enormous amount of information that can be used to improve efficiency or predict future business outcomes. Often, this data comes in very large formats, such as petabytes and zettabytes.
It is stored in specialized NoSQL databases that allow for flexibility in how data is aggregated, processed, and analyzed. These systems also enable a cohesive view of seemingly disparate sources of information.
The ability to process and analyze this data requires systems that support iterative experimentation as well as running production jobs.  A well-planned private and public cloud provisioning and security strategy are critical to supporting these requirements.
IT planning lays out the vision, requirements, critical initiatives, and directions that IT will take to meet business strategies and goals.
IT Operations
Information technology fuels the day-to-day work of every organization. But IT also imposes significant constraints on businesses, making it more difficult to scale operations and adapt to digital transformation.
ITops teams assemble and manage the totality of computer, cloud, software, networking, hardware systems, and programming talent required to support internal business operations, productivity applications, and customer support in a corporation. This is a complex process that requires decision-making on platform software, cloud providers, hardware systems, and programming talent.
Infrastructure management is another key responsibility of ITops managers. This includes oversight of hybrid cloud environments, applications deployed in the cloud, network security management, facility management, and hardware IT infrastructure components.
IT operations are also responsible for documenting hardware configurations and solution dependencies and implementing new configurations to promote optimal performance of IT infrastructure and services. This is a task that evolves over time as technologies continue to develop and change. ITops need to ensure that evolution is directed by innovation and proceeds along a path capable of supporting business priorities.